Are you looking to impress your clients, employees, or business partners with unforgettable corporate gifts? Look no further! In this blog post, you'll discover a wide range of unique and thoughtful gift ideas that will strengthen your business relationships and leave a lasting impression on the recipients. With personalised options like Alana's custom wine labels, gift giving doesn't have to be complicated.
Key Takeaways
Personalised corporate gifts create lasting impressions and strengthen business relationships.

Show your appreciation with thoughtful, customised gifts tailored to the recipient's preferences.

Follow best practices for budgeting, timing and delivery of corporate gifts while being mindful of cultural sensitivity.
Table of Contents
The Impact of Corporate Gifting on Business Relationships
 Corporate gifts contribute significantly to cultivating and sustaining business relationships, promoting goodwill, and enhancing employee morale. Given the competitive market dynamics, ensuring your gift stands out becomes pivotal. Creating lasting impressions with corporate gift boxes will increase brand recognition, laying the groundwork for customer loyalty and appreciation.
By considering personal preferences, we can show that we care about our team and understand their individual tastes, making our corporate gift thoughtful. So, how can we ensure our corporate gifts are unique and memorable? The answer lies in personalisation, high-quality products, and a great selection of gift ideas tailored to various occasions and recipients.
Read on as we navigate through unforgettable corporate gifts, personalisation techniques, and the best gift ideas for 2023 to impress your clients and employees.
Personalising Your Corporate Gifts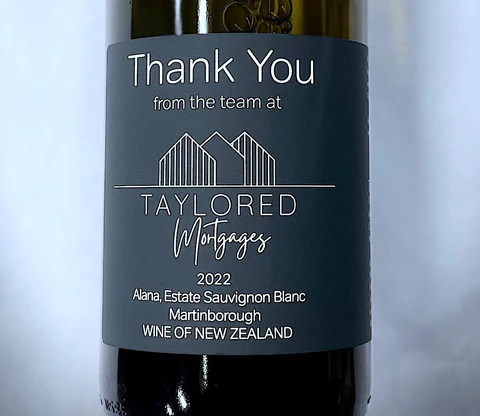 Personalising corporate gifts adds a special and meaningful touch, making them more unforgettable and effective in gift-giving. From branded cookies to customised leather accessories, the possibilities for a unique corporate gift are endless!
Here we cover:
A variety of personalisation options

Strategies for selecting the perfect gift for the recipient

The incorporation of company branding to distinguish your corporate gifts
Monogramming and Customisation
Monogramming and customisation are excellent ways to add a personal touch to corporate gifts, making them even more special for the recipient. Not only does it show that they are valued and appreciated, but it also makes the gift stand out and be unique, leaving a lasting impression. Personalised gifts demonstrate thoughtfulness and effort, making the recipient feel unique and important.
There are many more popular items for monogramming and customisation, such as  leather accessories, personalised pens, notebooks, tech items, engraved jewellery, custom golf balls and tailored clothing. When selecting the perfect monogram or custom detail for a corporate gift, consider company branding, personalisation options, recipient preferences, quality and durability, and etiquette guidelines.
Personalised Wine Bottles from Alana
Adding a touch of sophistication to your corporate gifting, Alana offers personalised wine bottles with custom labels. This unique gift can be tailored to reflect your brand or a special message, making it a memorable choice for clients and employees. The bespoke labels and Alana's high-quality wines make these gifts stand out, demonstrating your attention to detail and commitment to quality. Whether it's a festive celebration or a token of appreciation, personalised wine bottles from Alana are sure to leave a lasting impression.
Choosing the Right Gift for the Recipient
Selecting the perfect gift for the recipient ensures that the gift is appreciated and valued, reflecting positively on the giver. Understanding the recipient's interests when selecting a corporate gift can be highly beneficial, as it allows you to pick a present that resonates with their personal tastes and interests. This demonstrates that you have put thought into the gift, making it more special and memorable.
Incorporating Company Branding
Incorporating company branding subtly and tastefully can enhance brand recognition without detracting from the gift's purpose. Companies can:
Personalise gifts with their logo or tagline

Customise the packaging to reflect their brand identity

Use design templates that can be tailored to their company's branding elements

Select gifts that align with their brand identity and reflect their unique attributes
For example, you could add your company's logo to an Insulated Coffee Mug to enhance brand recognition while providing a practical and high-quality gift. Or, create custom gift baskets with bottles from ReserveBar, which offers custom bottle designs to make your gift stand out.
By incorporating company branding thoughtfully and tastefully, your corporate gifts will be meaningful and memorable.
Top Corporate Gift Ideas for 2023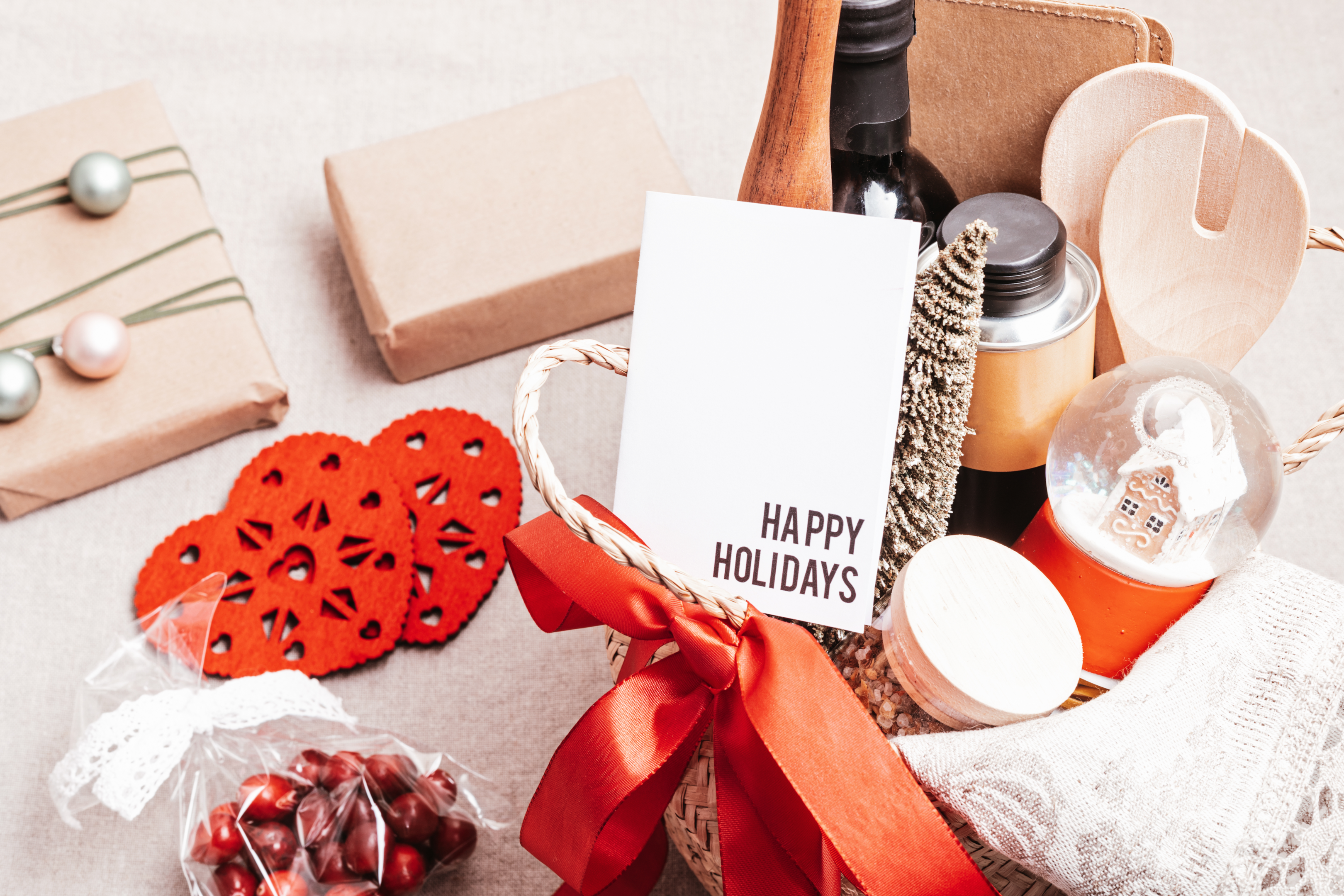 Are you eager to uncover the top corporate gift ideas for 2023? Following, we will guide you through a wide array of gift ideas, covering:
Tech gadgets

Luxury food and beverage items

Wellness products

Eco-friendly gifts
These gifts will impress your clients, employees, and business partners and help you create unforgettable moments.
Tech Gadgets and Accessories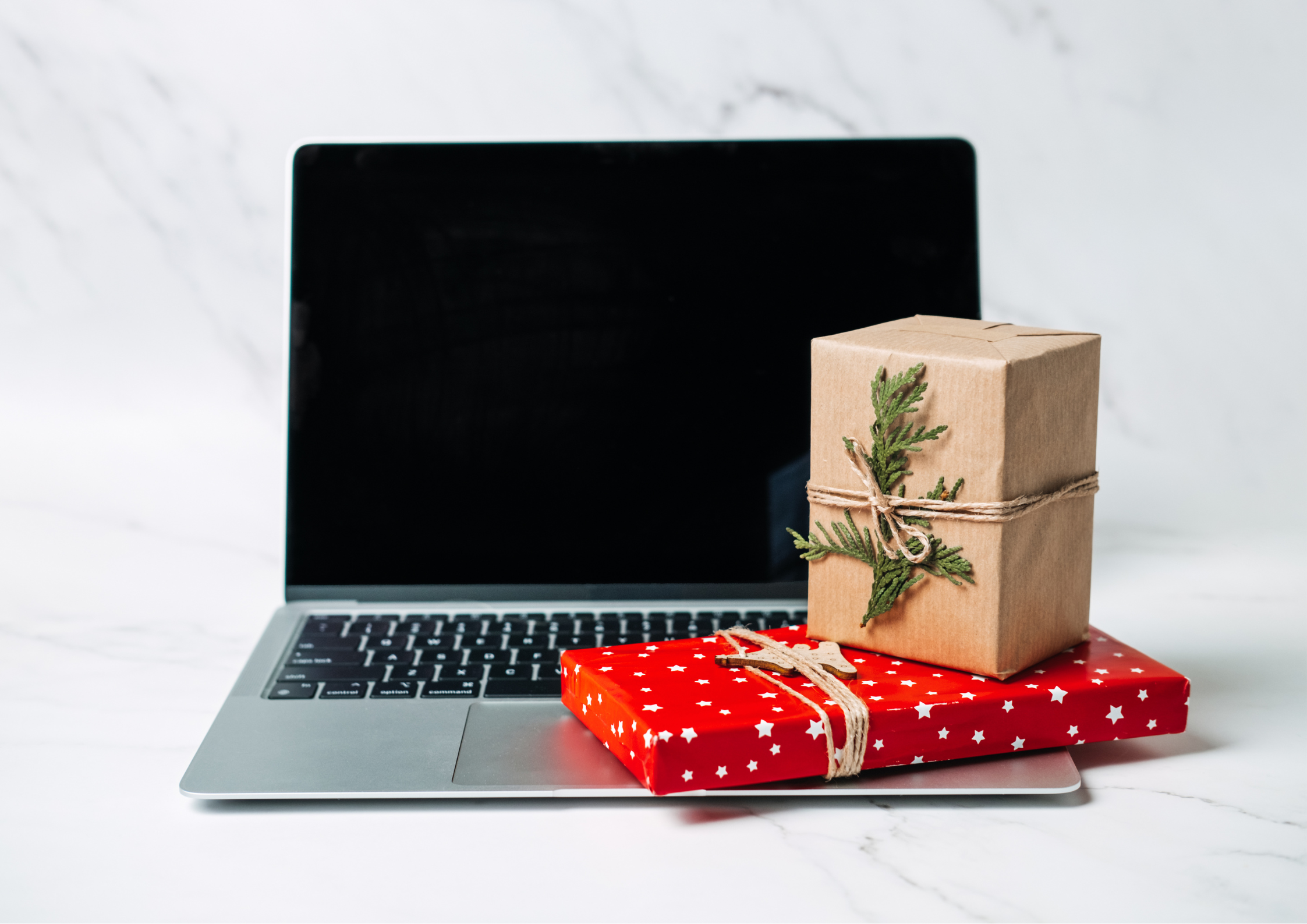 Tech gadgets and accessories are popular corporate gifts that cater to the modern, tech-savvy recipient. From self-heating mugs to Tile Pro item trackers, these gifts are practical and showcase your company's appreciation for innovation and technology.
Some gift ideas include:  wireless phone charges, can charge your iPhone faster than a standard power adapter and cable, giving your employees more time to focus on their work. Or, consider gifting a portable Bluetooth speaker that delivers excellent sound quality and is perfect for indoor and outdoor use.
Tech gadgets and accessories make great corporate gifts that enhance productivity and make everyday tasks more enjoyable.
Luxury Food and Beverage Items
Luxury food and beverage items offer a touch of indulgence and can be tailored to suit individual tastes and preferences. Consider putting together a gift box of a few gourmet items. Some examples include:
Artisanal chocolates

Fine wines and spirits with personalised labels

Exquisite teas and coffees

Premium cheeses and charcuterie
For those who appreciate the finer things in life, consider gifting:
A Chocolate Gift Box, filled with delicious chocolates.

A gourmet food basket, which could includes an assortment of premium cheeses, charcuterie, and artisanal crackers
These options are perfect for various occasions, whether a special celebration or an impromptu happy hour at the office.
Luxury food and beverage items arranged in gift boxes make the perfect corporate gift to enjoy and savour.
Wellness and Self-Care Products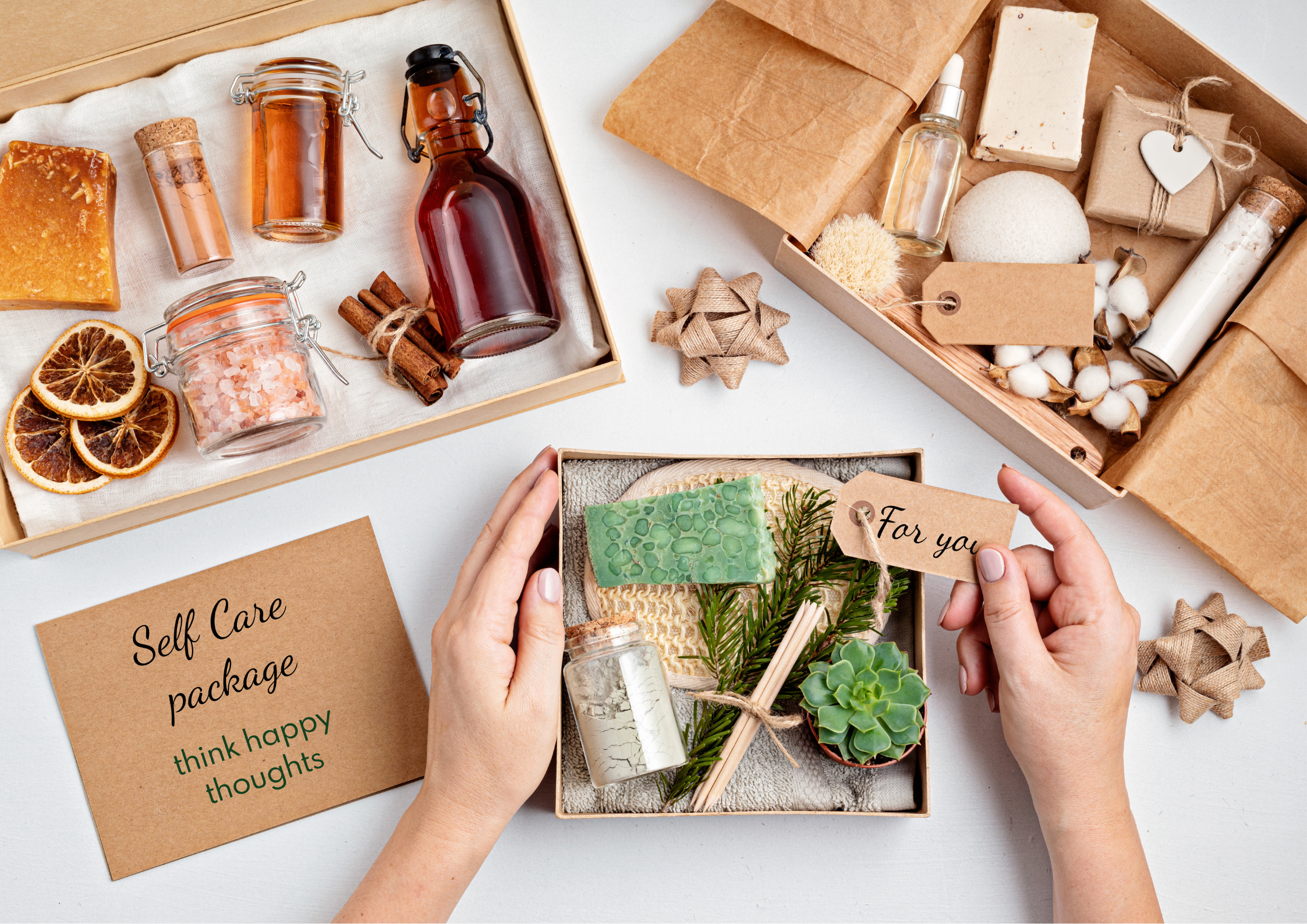 Wellness and self-care products promote well-being and show that the giver cares about the recipient's health and happiness. From relaxation aids to fitness subscriptions, these gifts can help improve overall wellness and work-life balance.
For example, some great gift ideas for employees include:
The BestSelf Weekly Action Pad to help them stay organised and focused on their goals

A Craft Beer Making Kit for fun and engaging hobby to help them unwind

An essential oil Lemongrass & Ginger Reed Diffuser creates a soothing atmosphere in any workspace.
Wellness and self-care products make meaningful corporate gift boxes demonstrating genuine care for the recipient's well-being.
Eco-Friendly and Sustainable Gifts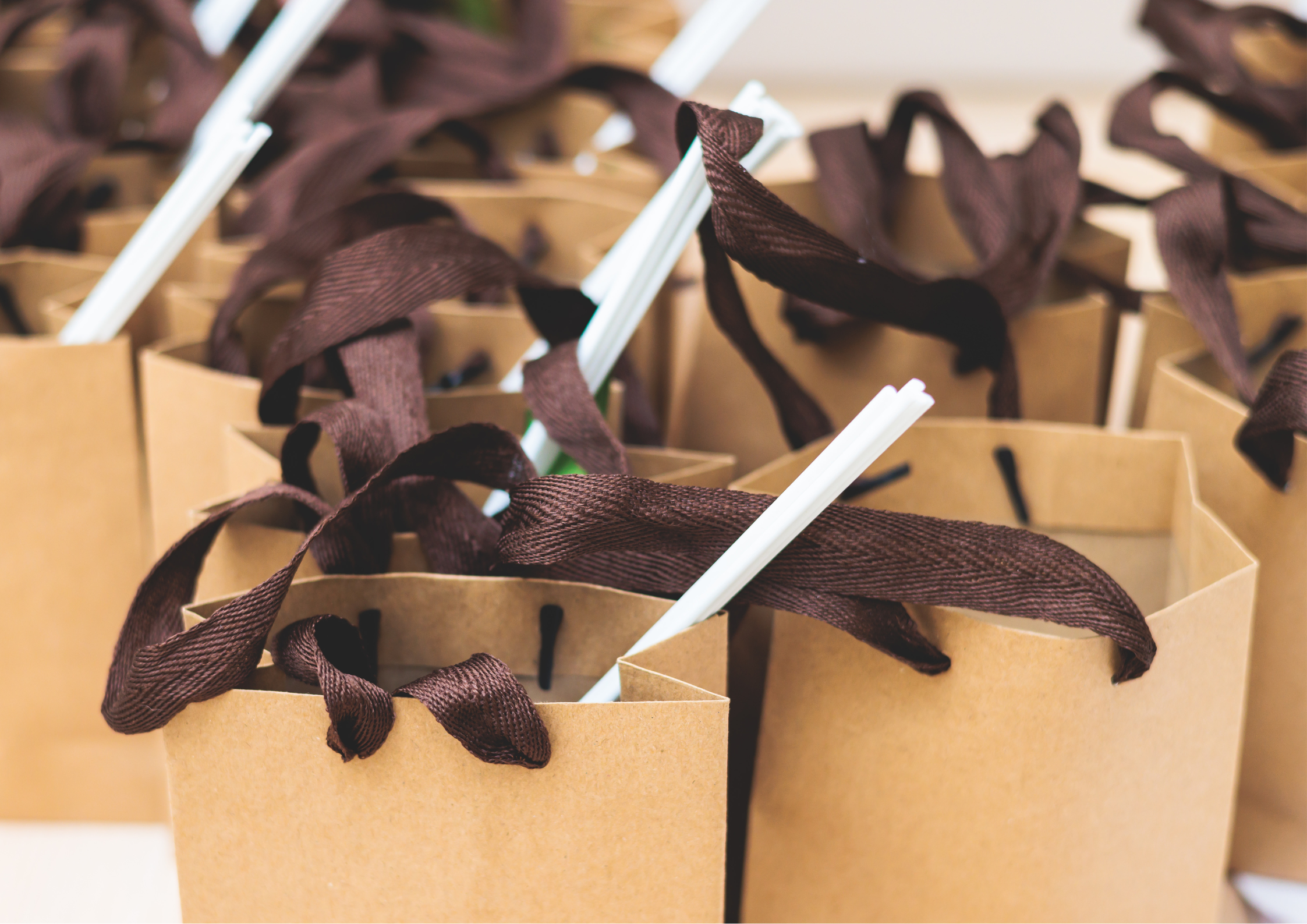 Eco-friendly and sustainable gifts demonstrate a commitment to environmental responsibility and can appeal to environmentally conscious recipients. Some examples of eco-friendly and sustainable gifts include:
Reusable water bottles

Zero-waste gift sets

Organic and fair-trade products

Solar-powered gadgets

Upcycled or recycled products
These gifts are a great way to show your company's dedication to a greener future.
You can demonstrate your environmental commitment and create a positive brand image by choosing eco-friendly and sustainable gifts.
Corporate gifting Platforms and Services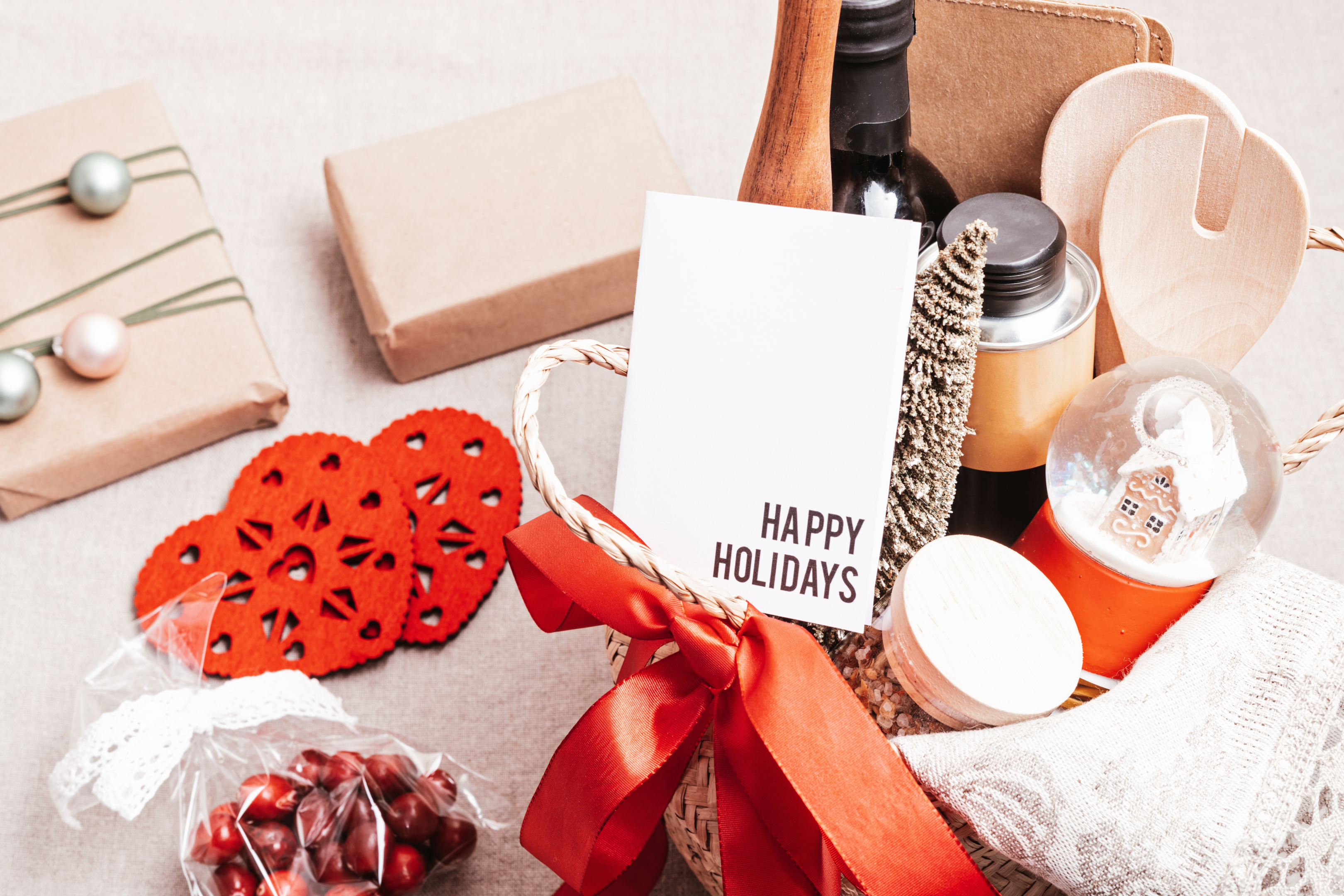 Selecting, customising, and delivering corporate gifts can be a time-consuming and complex process. However, corporate gifting platforms and services can streamline and elevate the experience, rendering the expression of appreciation more effortless than ever. These platforms offer features such as collecting or importing addresses, setting custom budgets, and resending gifts using proprietary, easy-to-use technology.
Some great examples of corporate gifting platforms and services include CrateJoy, Alternative Gifts, Corporate Gifts NZ, NZ's Leading Corporate Gifting Experience, NEST, Caroo, UGG, Brightland, Shari's Berries, Snappy, Greetabl, Sendoso, Swag.com, Blueboard, and Pottery Barn.
By utilising these platforms and services, you can craft unique experiences that make a lasting impression on recipients, add a personalised touch to gifts, customise bulk orders of branded merchandise, and even donate meals to needy families.
Seasonal Corporate Gifts
Seasonal corporate gifts provide an excellent opportunity to express gratitude towards employees and clients and mark special occasions. They are tailored to specific occasions, such as holidays, employee appreciation events, and client retention milestones.
In the subsequent sections, we'll examine holiday-themed gifts, employee appreciation gifts, and client retention gifts to aid you in finding the ideal seasonal corporate gift.
Holiday-Themed Gifts
Holiday-themed holiday gifts add a festive touch and can help strengthen relationships during the holiday season. From custom snow globes to luxurious Turkish cotton bath robes, these gifts are perfect for spreading holiday cheer and showing appreciation to clients and employees alike. In times like these, gift boxes are the ideal choice.
When selecting holiday-themed corporate gifts, consider the recipient's preferences and interests, as well as the company's branding and budget. For example, the Cookies for Santa holiday package or the Jolly holiday gift box can be customised with your company logo, making them unique and memorable gifts. Choosing holiday-themed gifts that resonate with the recipient can create meaningful connections and strengthen business relationships.
Employee Appreciation Gifts
Employee appreciation gifts show gratitude for hard work and dedication, boosting morale and productivity. These gifts can be given on occasions such as:
National Employee Appreciation Day

Work anniversaries

Birthdays

Exceptional achievements
When selecting employee appreciation gifts, consider the following:
Personalise them to reflect your brand's values and style

Ensure your brand name and logo are included

Choose gifts that are comfortable and appropriate for the occasion
By showing appreciation for your employee's hard work, you can create a more positive work environment and foster employee loyalty.
Client Retention Gifts
Client retention gifts help maintain strong business relationships and encourage continued collaboration. These gifts can be given during the marketing phase, referral drives, or as a thank-you for ongoing business.
To make client retention gifts more effective, consider the following tips:
Personalise the gifts to the individual.

Add a personal touch with a handwritten note or personalised message.

Customise the gift with the client's name or logo.

Consider their business or industry when selecting the gift.
By following these tips and selecting thoughtful and appropriate client retention gifts, you can demonstrate your appreciation and commitment to maintaining a strong business relationship.
Corporate Gift Etiquette and Best Practices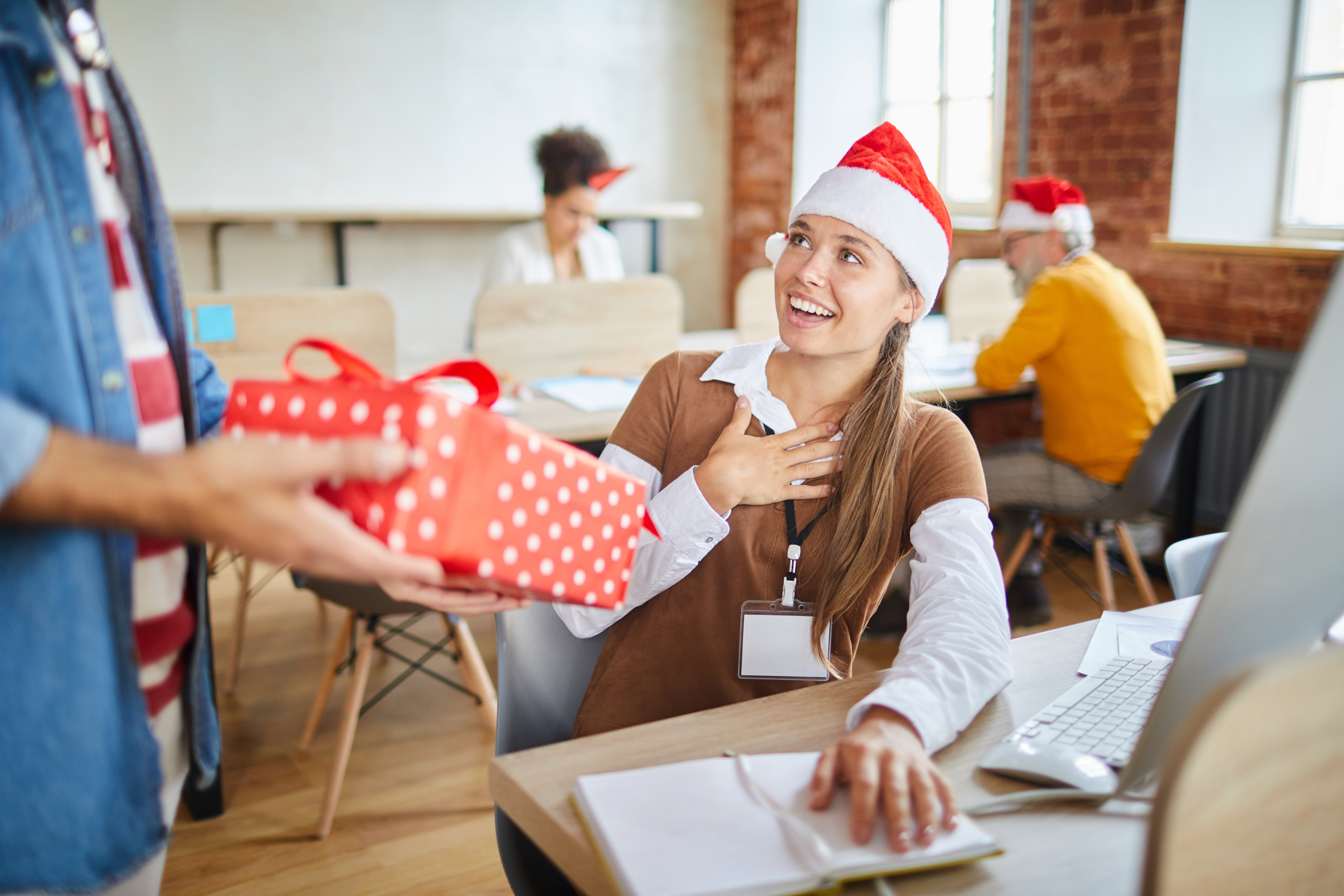 To guarantee that your corporate gifts are well-received and fulfil their intended purpose, you should consider thoughtful corporate gift etiquette and best practices, including budgeting, timing and delivery, and being culturally sensitive.
In the subsequent paragraphs, we will examine these elements in depth to confidently guide you through corporate gifting with some top corporate gift ideas.
Setting a Budget
Budgeting for corporate gifts aids in maintaining uniformity and fairness while assuring that the gifts align with the occasion. A well-planned budget allows careful planning, research, and allocation of funds to create a meaningful and impactful gifting strategy that aligns with your company's values and avoids overspending.
When establishing a budget for corporate gifts, it's essential to take into account factors such as:
The relationship with the recipient

Company culture

Occasion or purpose

Quantity and recipients

Industry norms

Return on investment

Financial resources
By carefully considering these factors, you can ensure that your corporate gifts are impactful and appreciated without breaking the bank.
Timing and Delivery
Considering timing and delivery for corporate gifts guarantees they arrive at the apt time and in pristine condition, thus maximising their impact. Sending gifts during the holiday season, particularly in November and December, is ideal for showing appreciation.
When considering the shipping method for corporate gifts, consider the cost, delivery time, and the recipient's location for a successful delivery. Depending on the recipient's location, different shipping methods and packaging may be required to ensure the gift arrives in perfect condition.
By carefully planning the timing and delivery of your corporate gifts, you can ensure they arrive at the right moment and make a lasting impression.
Cultural Sensitivity
Cultural sensitivity while choosing and presenting corporate gifts helps prevent misconceptions and assures that recipients from varied backgrounds value the gifts. To ensure cultural sensitivity in corporate gifting, consider the following:
Observe cultural and religious sensitivities

Consider cultural differences and customs

Be mindful of individual preferences and social norms

Select gifts that are appropriate for the occasion
By following these guidelines, you can ensure that all recipients receive and appreciate your corporate gifts.
By acknowledging cultural subtleties and choosing gifts that respect and honour the recipient's culture and beliefs, you can foster a more inclusive and welcoming environment for all involved parties. Culturally sensitive corporate gifting is not only a sign of respect but also helps strengthen relationships and create a conscious business culture.
Summary
In conclusion, selecting unique and unforgettable corporate gifts is a powerful way to strengthen business relationships, foster goodwill, and boost employee morale.
By personalising your gifts, choosing the right gift for the recipient, incorporating company branding, and exploring top gift ideas for 2023, you can create memorable and impactful gifting experiences.
Furthermore, adhering to corporate gift etiquette and best practices, such as setting a budget, considering timing and delivery, and being culturally sensitive, ensures your gifts are well-received and achieve their intended purpose.
So, embark on your corporate gifting journey and create lasting impressions that will benefit your business relationships for years.
Frequently Asked Questions
What is a good corporate gift?
Surprise and show appreciation with a personalised gift box full of snacks and favourite items. Add a logo or special message to make it truly memorable!
What do you give as a gift from a company?
Show your appreciation for your clients with luxurious gift boxes, top-notch tumblers or coffee mugs, movie night baskets, dinner at a top local restaurant, flowers, mini plants, candles, or a tote bag; the perfect corporate gifts!
What is the importance of corporate gifting in business relationships?
Corporate gifting is vital for nurturing and building strong relationships, creating goodwill, and boosting employee morale. A carefully chosen gift can make a lasting impression and help ensure ongoing connection.
How can I personalise my corporate gifts?
Make your corporate gifts memorable and meaningful by monogramming and customising them, selecting the right gift for each recipient, and adding tasteful branding. This will make your presents unforgettable and more effective.
What factors should I consider when setting a budget for corporate gifts?
When setting a budget for corporate gifts, consider the relationship with the recipient, company culture, occasion or purpose, quantity and recipients, industry norms, return on investment, and financial resources. Ensure these criteria are met to make the best gifting decision.